Drawing Prompts: Sneakers

Not sure what to draw? Get inspired by this list of sneaker-themed drawing ideas. Grab a pencil, crayons, or an entire art kit and get creative!
Tips for parents and caregivers:
* Drawing prompts are a starting point to spark imagination and creativity. Get started by reading the list aloud and encouraging your young artist to pick the idea that sounds most exciting.
* Complete 1 drawing from the list of ideas below…or try all 10!
* This activity can be enjoyed by the whole family – there's no age limit on creativity!
* We'd love to see your drawings! Share your creations with us #BSM
1. Imagine you're a worm and you see a pair of sneakers coming towards you -eek! Draw the sneakers from your point of view.
2. Draw a pair of sneakers taking a smaller pair of sneakers for a walk.
3. Design a new pair of sneakers. Don't forget the shoebox!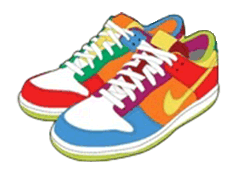 4. Draw your sneakers as if they are melting.
5. Imagine your sneaker has come alive! What does your sneaker creature look like?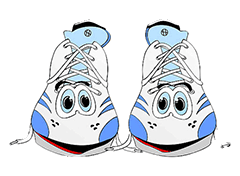 6. Draw your sneaker using one continuous line. Don't let your pencil leave the paper while you draw!
7. Imagine you've jumped in an enormous puddle. Your sneakers are soaked! Draw your sneakers dripping in water.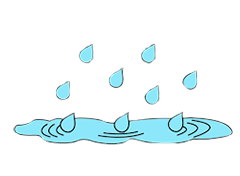 8. Draw a sneaker using your non-dominant hand.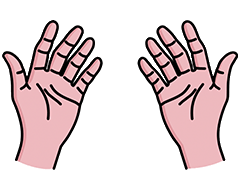 9. Imagine what sneakers will look like 100 years from now and draw them.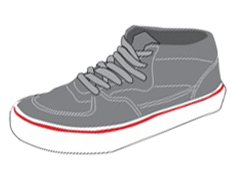 10. Draw a sneaker that is disintegrating. What will it look like once it has started falling apart?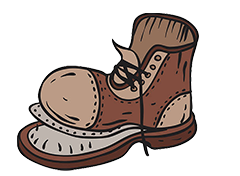 Need some music to get your creativity flowing?

Get ready to tap your toes to this sneaker-themed tune!



Now that you've finished your drawing, let's listen to this story about a caterpillar who gives away all of his shoes. You'll never believe who gets his sneakers!



Teens and Adults, want to learn about sneaker culture and design?
Check out these two books by BSM Curator, Elizabeth Semmelhack!
Looking for more ways to get creative?
Find week one's drawing prompts here.
Find week two's activity here.
Find week three's drawing prompts here.
Find week four's activity here.
Find week five's activity here.
Find week six's activity here.
Find week seven's activity here.
Find week eight's activity here.
Find week nine's activity here.