Let's go on a shoe hunt!
Can you find all of the shoe-themed objects we've hidden in the desk drawer and the cupboard? Look at these pictures to see if you can find everything on the list!
In The Drawer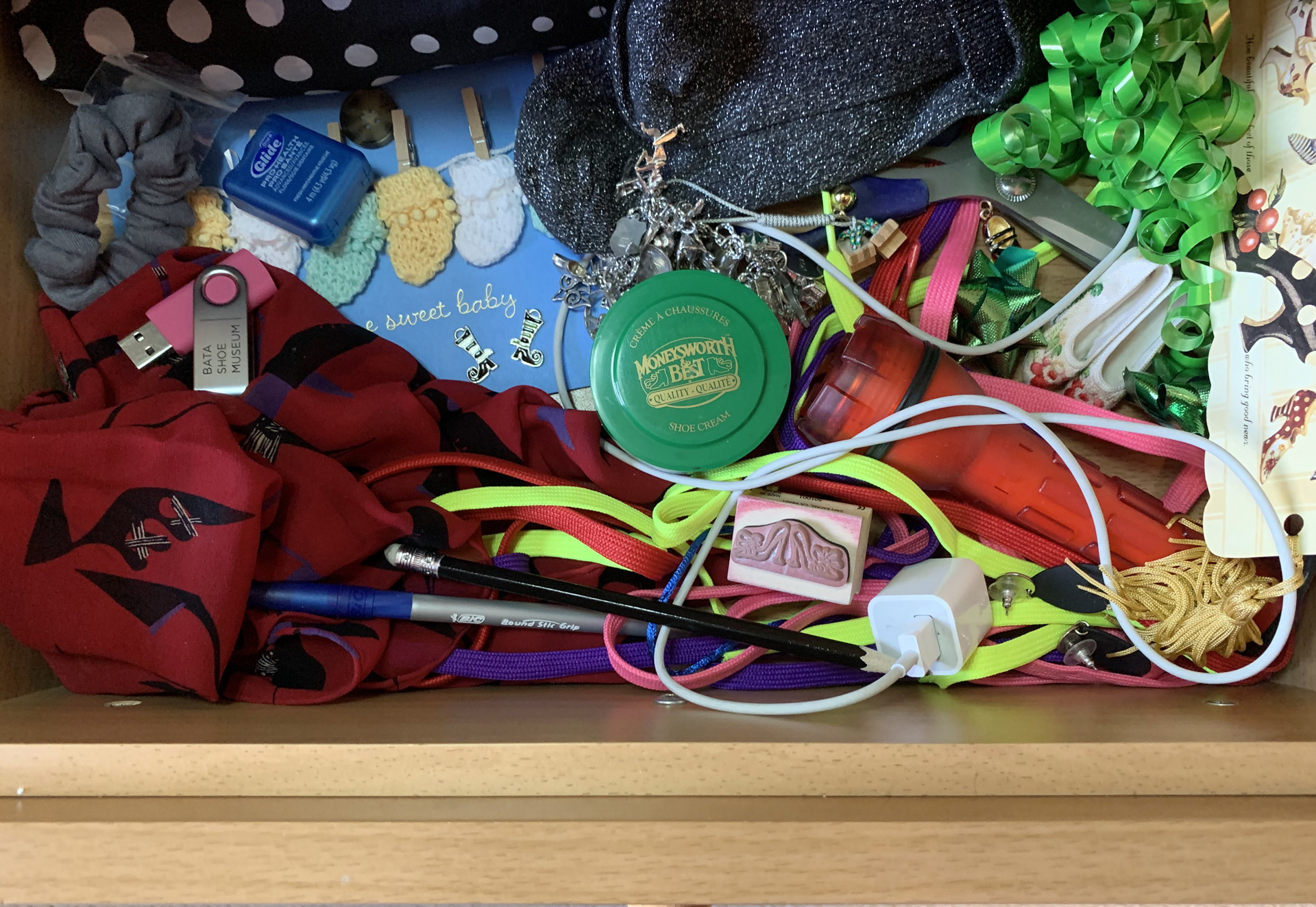 In The Cupboard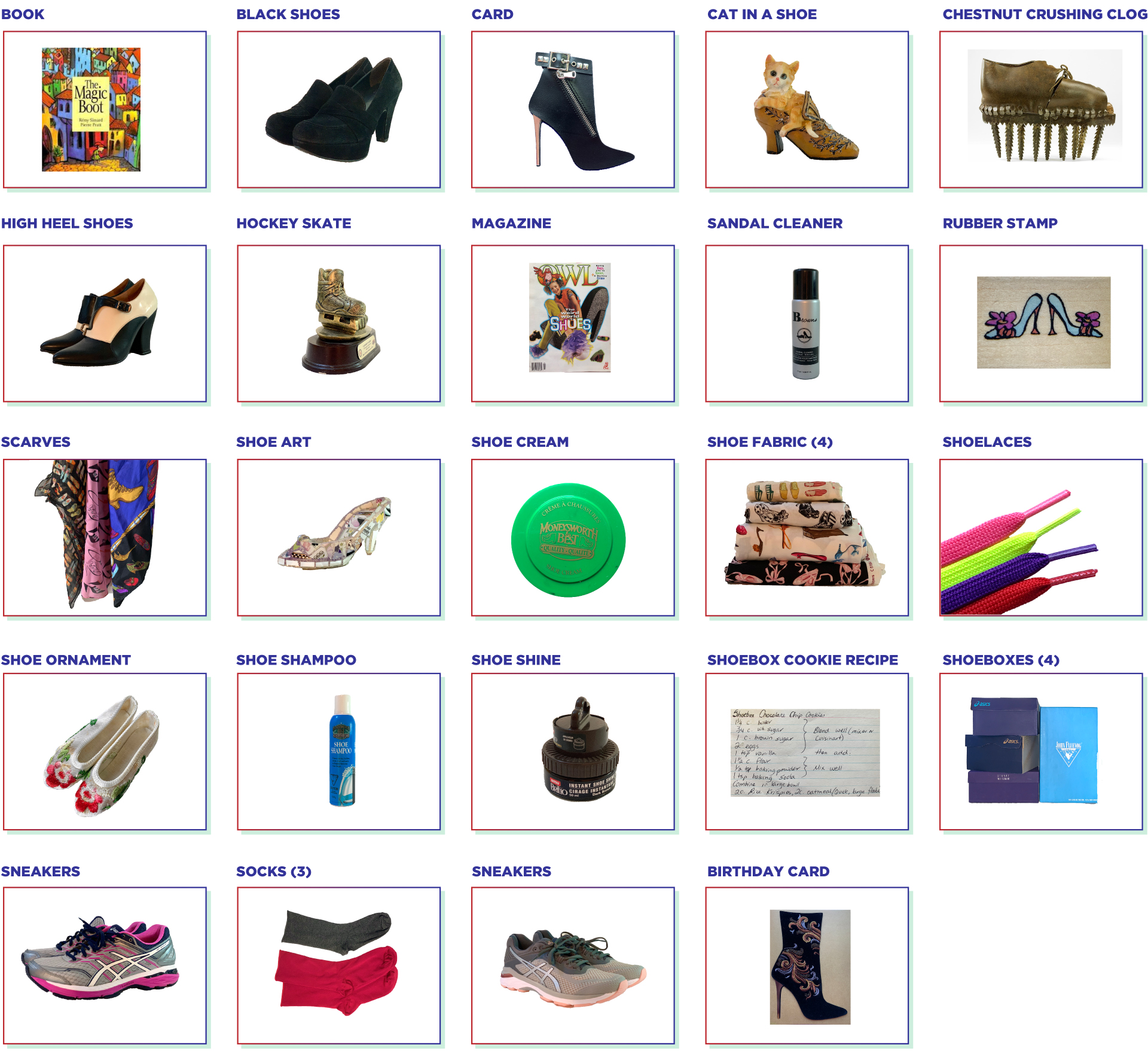 Now it's your turn!
Try making your own hidden object game that others can play.
Step 1. Look around your home for a shoebox and random objects. What kinds of objects will you add? You might include crayons, buttons, a spoon, or a screw. Maybe you will add a shoe too!
Step 2. Write a list of which objects you want your family members to find.
Step 3. Now it's time to arrange your box! Cover the bottom of the box with objects. Don't fill the box too full! It will be too hard to see all of the objects. Try adding larger items first and filling in the spaces with smaller ones.
Step 4. Look at the list of objects you want your family members to find. Check the box. Can you see all of them? If not, try re-arranging those objects until you can see them. It's ok if they are partially hidden!
Tips:
* Want to make it more challenging? Fill the lid of the shoebox with tiny objects. Use larger objects to make it easier for younger children.
* Try adding a piece of fabric or a small towel to the bottom of the box or the lid to stop objects from sliding.

Get inspired with this song about losing a shoe!
Song Title: I Lost My Shoe
Artist: Jeremy Fisher Junior
Now, let's go on a sock hunt! See what happens when socks go missing in Kim Ann's book "Goldy the Puppy and the Missing Socks". Can you guess who may have taken the socks? Where could they be?