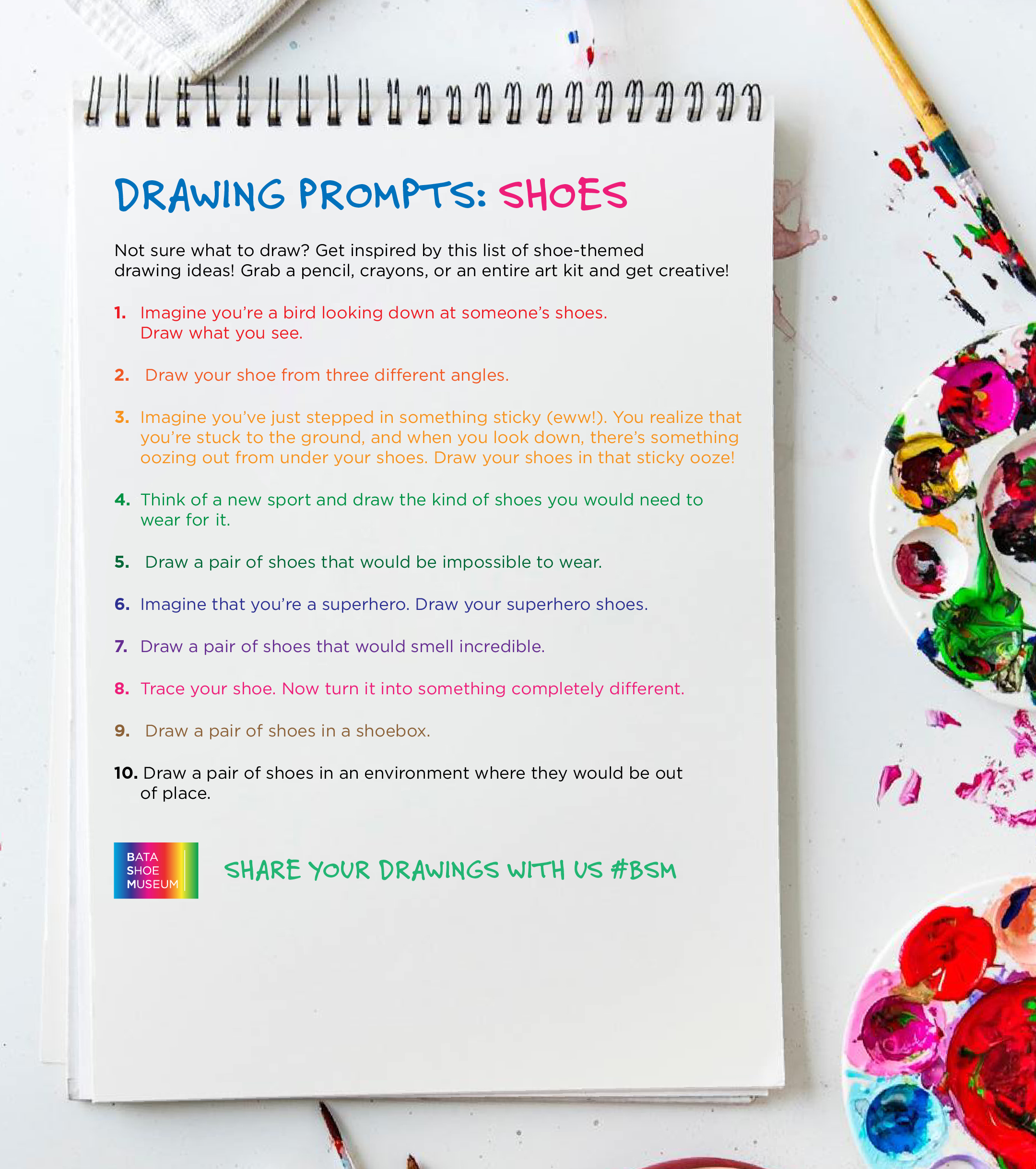 Tips for parents or caregivers:
* Drawing prompts are a starting point to spark imagination and creativity. Get started by reading the list aloud and encouraging your young artist to pick the idea that sounds most exciting.
* Complete 1 drawing from the list of ideas…or try all 10!
* This activity can be enjoyed by the whole family – there's no age limit on creativity!
* We'd love to see your drawings! Share your creations with us #bsm
Need some music to get your creativity flowing? Get ready to tap your toes to these shoe-themed tunes!
Song Title: A Shine On Your Shoes
Artist: Fred Astaire
Song Title: Boogie Shoes
Artist: KC and the Sunshine Band
When you've finished your drawing, let's go on a journey through a zoo in search of a lost shoe! Follow the link to listen to "Can You Find My Shoes?" By Patty Lennox!