WE ARE OPEN!!
We are excited to welcome you back to experience our collection and the stories they tell. Based on the health and safety guidelines provided by the City of Toronto, we have made some changes to keep our visitors and staff safe, all while enjoying the museum experience. These changes include increasing our cleaning program to include regularly disinfecting high touch areas, placing hand sanitizers throughout the museum, moving to a hands-free environment where possible, reduced seating in galleries/public spaces and new elevator/museum shop protocols.
Please book your tickets in advance using our online options.
To assist with social distancing and flow through our spaces, we are limiting tickets based on a lower capacity model.
We have adjusted our opening schedule and will be open the following days/times: Wednesdays – Saturdays, 10 am – 5 pm and Sundays, 12 pm – 5 pm. Closed on Mondays and Tuesdays.


*Please note this schedule will continue to be modified based on a return to normal schedule*

For additional helpful information, please see our FAQ section.
Let's put our best foot forward
Stay home if you're sick
Help stop the spread of COVID-19, please do not visit if you feel unwell.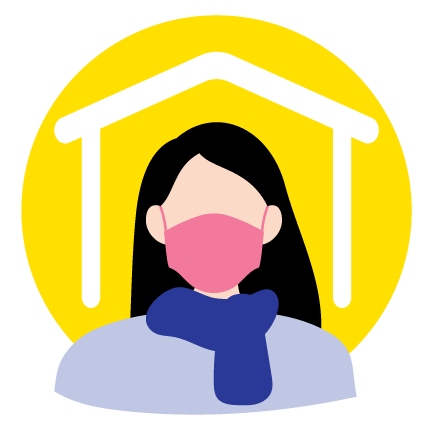 To ensure everyone's safety
during your visit, please:
Wear a mask or face shield and stay 6 feet or 2 metres apart from those not in your immediate bubble.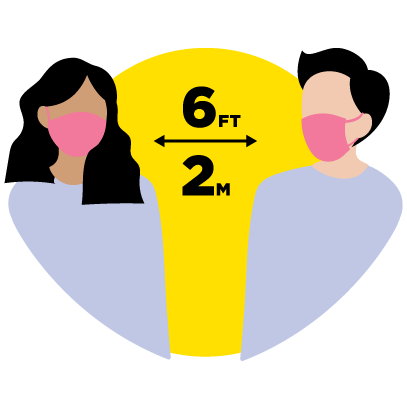 Contactless Payment Preferred
Purchase tickets in advance through Trip Advisor and Get Your Guide.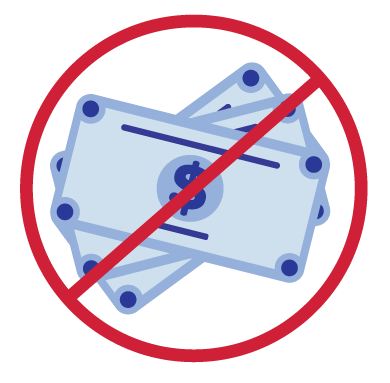 Learn More
Glad you asked!  Before visiting please do a self-check.  Am I feeling unwell? If so, please consider visiting when you feel better.  If you decide to visit (and we hope you do), make sure you have a mask as they are now required in all indoor spaces under the City of Toronto By-law 541-2020.  Also, review our new guidelines and procedures that we have implemented to keep visitors safe based on the City of Toronto guidelines:
Stay 6ft/2M apart from other visitors.
Follow posted health and safety signage.
Wash your hands often and use hand sanitizer located throughout the museum.
Cough or sneeze in a tissue, if no tissue is available, use your elbow.
Avoid touching your eyes, nose and mouth.
Be mindful when using the washrooms and wait for others to exit.
We also ask that you please be patient as we work through the first days of reopening.
Yes, we would encourage you to do so to avoid disappointment and waiting in line.   For the safety of our visitors and staff, the museum will be operating at reduced capacity.  To purchase tickets, please visit our ticket page.
Visitors will be directed to begin on our lower level and work their way up.  When here, you will see signage throughout the building reminding you to follow the health and safety guidelines.
While we encourage visitors to purchase tickets in advance online as this allows the museum to accommodate as many visitors as we can safely under our reduced capacity, we understand that this may not always be possible.  We will try to accommodate walk-ins but there may be a wait and we cannot guarantee entrance at desired times.
We are working hard to keep our visitors and staff safe.  As such, we are following the City of Toronto health and safety guidelines.  We have increased our cleaning program, including regularly disinfecting high touch areas, have moved to a hands-free environment where possible, offer hand sanitizer throughout our public spaces and are communicating the safest ways to move through the museum. However, these new protocols cannot guarantee the building is 100% clean at all times.  We also depend on visitors to assist in keeping everyone safe by following guidelines and recommendations.
We are not accepting cash at this time for tickets and/or shop items. Instead we have set up a contactless payment system. For tickets, we recommend purchasing them in advance from any one of our online ticket partners.
Yes, we do have an elevator that travels to every floor of our building. For everyone's safety, we are limiting usage to immediate family members or one person at a time. We encourage visitors to allow guests off the elevator before entering. We also encourage visitors to use the stairs as much as possible.
Yes, we have one complimentary wheelchair which can be requested when you arrive. Staff is carefully sanitizing the wheelchair after every use.
Yes, our museum shop is open and follows a similar protocol as our elevator, limiting visitors to immediate family or one individual at a time.
For health and safety reasons, we have temporarily suspended our kids' activities, try on shoes and hands-on demonstrations. We know that these are popular activities at the museum and we will be bringing them back once deemed safe to do so.
We understand with the hot weather, that water is important to consume. We are allowing visitors to bring water bottles into the building and do provide a water fountain for additional replenishing. We ask that you keep the bottles closed when entering the galleries.
Yes, we have made a few changes to help maintain a safe environment. Some museum seating has been removed, our coat check area is closed and we have new protocols in place for our elevator and shop. As well, to assist with physical distancing, we suggest leaving a sink between you and another visitor in our washrooms.
Yes, we have temporarily suspended our in-person programming but we are working hard to present more online content until we can return to in-person events at the museum. As well, our exhibition schedule has been pushed back to take the closure into consideration. Check back for updates.
First off, thank you so much for your continued support. Please be assured that we are offering an extension to your expiry date to reflect the length of time we've been closed. If you have any questions about your pass, please email friends@batashoemuseum.ca. We look forward to welcoming you back to the BSM!
If you are part of the 2020 Attractions Ontario Reciprocal Admission program, please email info@batashoemuseum.ca to reserve your tickets with your desired date and time.
Please consider supporting the Bata Shoe Museum during this unprecedented time with a donation or by becoming an annual pass holder. Your support will help us continue to offer innovative exhibitions and experiences to visitors around the world. Thank you so much!
Donate Now