February Salon Series
February 19 @ 12:00 pm

-

1:00 pm
A Conversation with costume designer Ellen Mirojnick

Join us for our first Salon of 2023 with renowned costume designer Ellen Mirojnick! Ellen is one of the most sought after designers in her field and has worked on incredible projects such as Netflix's Bridgerton and The Greatest Showman. In this fascinating conversation, she will talk about her career journey and the creative process behind-the-scenes of past projects followed by a Q&A session moderated by our Director & Senior Curator Elizabeth Semmelhack.
ABOUT THE SPEAKER: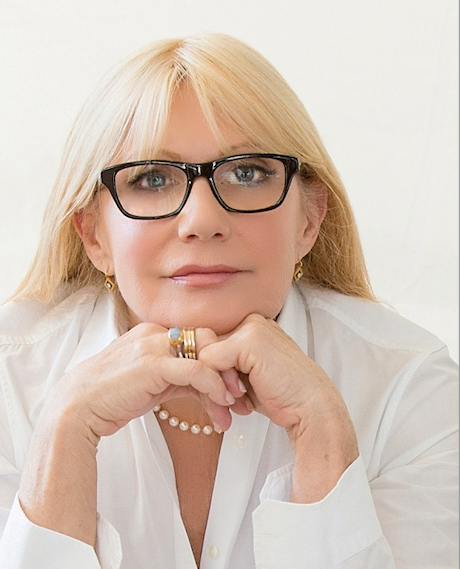 Ellen Mirojnick's creative roots run deep. Born and raised in New York City, her early interests in fine art, photography and fashion led to the prestigious High School of Music and Art. After graduation, she further pursued her study of design at The School of Visual Arts and Parsons School of Design. Mirojnick entered the world of fashion after Parsons School of Design. Her fashion-forward instincts quickly propelled her to become one of the most sought after designers in the field. Her talent for creating youthful, au courant style reverberated throughout the industry.
It wasn't long before Mirojnick set her sights on Hollywood, beginning a career that has spanned three decades. As a pre-eminent Hollywood costume designer, Mirojnick's passion for contemporary design has had an impact on motion picture style. Mirojnick's film work has exhibited a sophisticated, timeless approach to modern storytelling and has yielded iconic characters that have become cultural references.
She has been nominated twice for BAFTA and Emmy® Awards, winning the Emmy for Behind the Candelabra. In 1998, she received a Saturn Award for her work in "Starship Troopers" and has been honored with the Cutty Sark Menswear Award for her sartorial statement in Wall Street.
She has been nominated by her peers on multiple occasions for the CDG Award, winning for Behind the Candelabra, The Knick, Maleficent Mistress of Evil and in 2016 was honored with the Career Achievement Award.
The list of prominent filmmakers Mirojnick has designed for is extensive, and includes: Steven Soderbergh, Steven Spielberg, Oliver Stone, Paul Verhoven, Tony and Ridley Scott, Kathyrn Bigelow, J.J. Abrams and Angelina Jolie, to name a few.
In 2010 she collaborated with actor James Franco to create images that were included in "Visionaire 59: Fairytales." Subsequently, Mirojnick joined forces with artist Richard Phillips to create videos that were exhibited at the 2011 Venice Biennale. Thanks to this partnership, Mirojnick continues as an innovator at the crossroads of fashion, art and film.
Mirojnick has lectured at UCLA, the Lincoln Center Film Society, the Directors Guild of America and the Academy of Motion Picture Arts and Sciences and has been profiled in numerous international fashion publications, as well as on AMC's Hollywood Fashion Machine series, "The Costume Designer." In addition, she is also featured in the design book "Filmcraft."
Her work has been displayed in the 50 Designers/50 Films exhibit at AMPAS, the Florence Biennale, FIDM's Annual Film and Television Exhibits in 2011-13 and 2015, and the Hollywood Costume exhibition, which originated at London's Victoria and Albert Museum.
Mirojnick's diverse range speaks for itself, in 2017 alone, her work could be seen in Soderbergh's Logan Lucky, Jolie's First They Killed My Father, and the opulent movie musical The Greatest Showman. Her diverse range continued in 2019 with the release of Soderbergh's Laundromat and Maleficent Mistress of Evil. In 2020, her collaboration with Steven Soderbergh continued with Let Them All Talk, and in 2021 the just completed KIMI for Warners/HBOMAX . Ellen created the World of Bridgerton for Shondaland/ Netflix which was released Christmas 2020 and became a phenomenon and continues to be world wide success. Released in 2021 is the musical Cinderella starring Camilla Cabello and Billy Porter. Ellen just completed Oppenheimer for Christopher Nolan to be released in July of 2023.