In loving Memorys

With sadness, we report that Hana Pelnar, long-time front desk volunteer, quatra-lingual docent and our first Volunteer Emeritus passed away peacefully Saturday March 28.
She was 97.
Over a span of nearly 25 years Hana logged more than 4000 hours of service, the most of any BSM volunteer to date. In addition, she donated her bronzed baby boots from her infancy in Czechoslovakia to the collection. Hana had great passion for the vision of the museum and she informed and delighted visitors at the front desk and on her tours. Her unswerving loyalty to the museum, staff and fellow volunteers was always inspiring. We fondly remember the Czech pastry breakfasts she supplied every year for all of the staff – on her own birthday! Hana will be sorely missed by all of the BSM community.
RIP, Hana.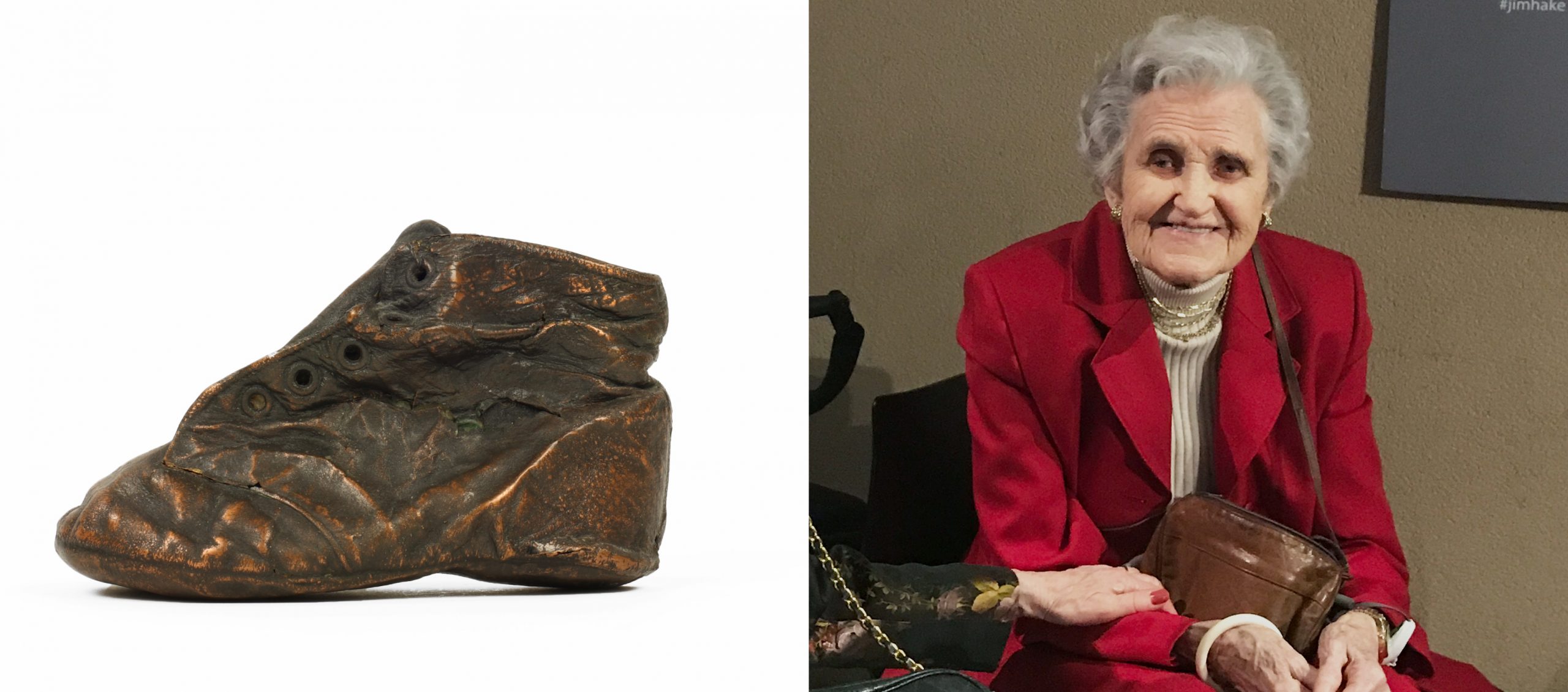 Hana and her bronzed baby shoe from Czechoslovakia
The family of the late Hana Pelnar has made a generous donation to start the
Hana Pelnar Memorial Fund
, to contribute to the cost of BSM volunteer appreciation parties. Hana was a BSM front desk volunteer and docent for nearly 25 years. She loved the parties, and frequently spoke at them on behalf of her fellow volunteers.
We invite former or current volunteers, staff and Board members, as well as visitors who knew her to contribute to the fund in her memory. Simply choose the In Memoriam – Hana Pelnar option in the dropdown under "Donation Details."