Salon Series IX
May 19, 2021 @ 7:00 pm

-

8:30 pm
Exploring the impact of 18th century issues today and beyond.
We are so excited to announce our next Salon Series guest ~ Sonia Krause.
Queens of Fashion: A Conversation about 18th Century Dolls with Sonia Krause
Join us for a fascinating conversation with historical doll-maker Sonia Krause. Creative Director & Senior Curator Elizabeth Semmelhack will chat with Sonia about the role of fashion dolls in the 18th century and her incredible work reproducing them. You'll also get a sneak peek at a doll that Sonia created for the museum for an upcoming fall exhibition – be sure to register to find out more!
ABOUT THE SPEAKER: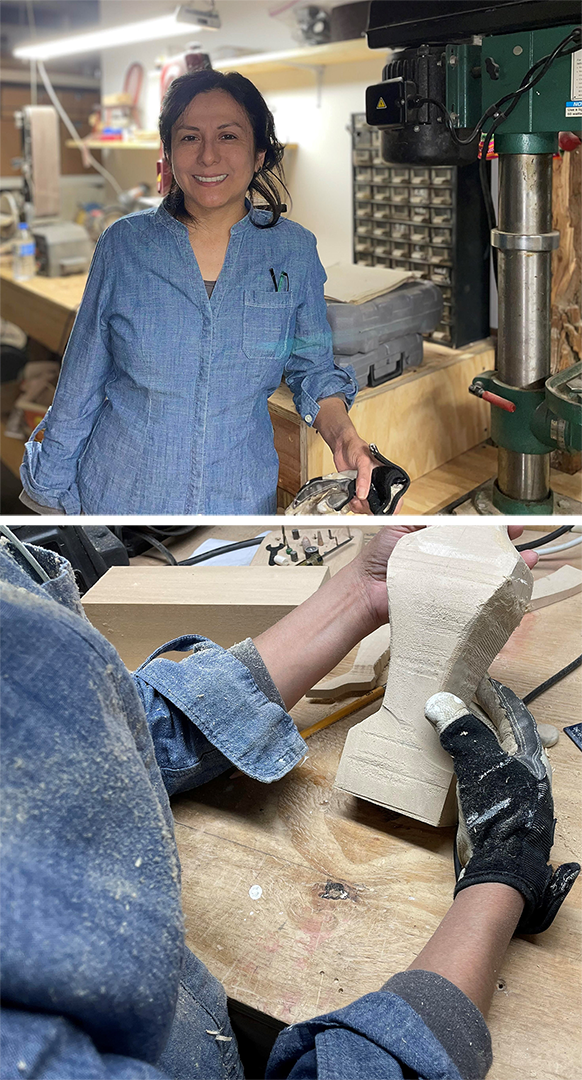 Sonia Krause is an American Doll Artist and Textile Collector. She is renowned for her wooden sculpture dolls, also known as Queen Anne, and for her Izannah Walker cloth dolls. Since childhood her innate artistry was remarkably influenced by the environment in which she grew up in. Born in the historic center of Lima city (Perú), she was surrounded by young artists and a fascinating multicultural town that is also home to splendid 16th and 17th century architectural buildings, museums, art galleries and some of the best and most eye-catching street art. After moving to the United States, Sonia started as a self-taught artist. Her doll making journey began in her early thirties; this is when she also began collecting antique textiles. Her art consists of wooden and cloth sculpture dolls using a variety of multiple media to create each of them. She designs, fabricates and dresses her dolls in period appropriate clothing so as to resemble, learn from and admire the history behind each of them.
To find out more about our guest, please visit her website here.