BSM Shop

For the shoe lover in your life
Make sure you leave some time to browse in our Museum Shop!  Filled with a selection of thoughtfully-chosen items inspired by the Bata Shoe Museum's collection and exhibitions, the shop has an ever-changing selection of books, ornaments, gifts, paper goods and more!
Opening hours for the shop are the same as those for the Museum.
Friends of the BSM always enjoy at 25% discount in our shop.  Find out how to join our support program here.
Bata Shoe Museum Books
We're so excited to share the news that our new 25th-anniversary publication – The World at Your Feet – is now available! Organized by colour and ranging from the ancient to the contemporary, The World at Your Feet features over 100 of the most beautiful and fascinating shoes in the collection, reflecting the incredible depth and diversity.  A great addition to coffee tables everywhere, we hope that you will consider supporting the museum and purchasing your copy directly from us by sending an email to christopher@batashoemuseum.ca or by calling 416.979.7799 x240.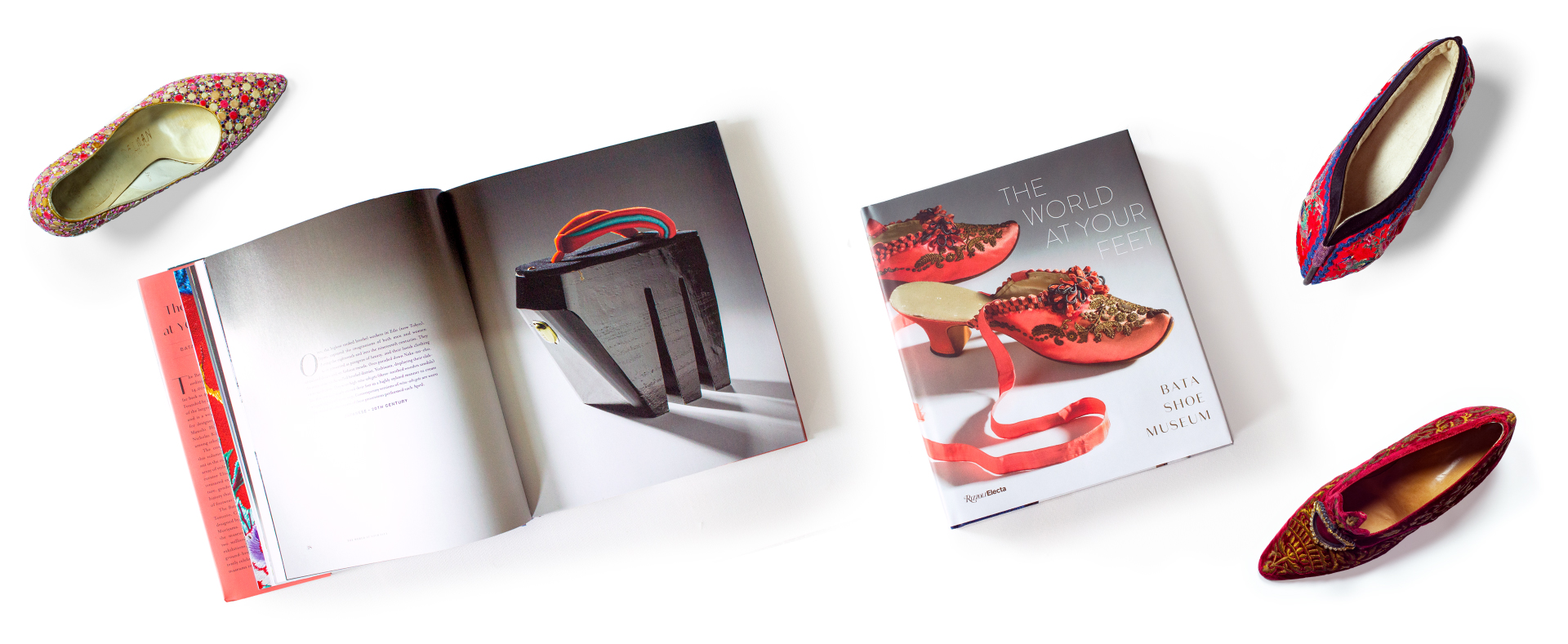 Many of the BSM's books are now available for purchase on the BSM's Amazon shop.  Here are a sample of some of our recent publications: