The Bata Shoe Museum is excited to welcome our new Executive Director Dr. Steven Parissien to our team.  Learn more about Dr. Parissien below.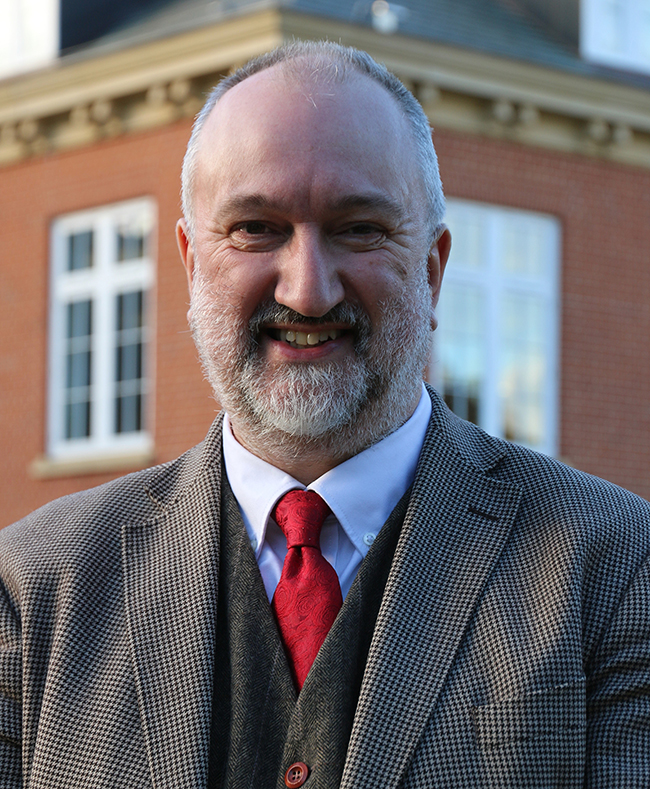 The Bata Shoe Museum's Board of Directors is so pleased to announce the appointment of Dr. Steven Parissien to the position of Executive Director, effective November 26, 2018.  Steven joins the Bata Shoe Museum from the highly respected Compton Verney Art Gallery in Warwickshire, England where he served as Director since 2009.
"Following an extensive search within Canada and internationally, we enthusiastically welcome Steven Parissien," said Christine Bata Schmidt, Chairman of the Bata Shoe Museum. "Steven brings scholarly distinction and a strong track record in museum management.  The selection committee were particularly impressed by his energy, his innovative thinking and his strategic understanding of the rapidly evolving environment in which museums must operate.  He joins the museum at an important moment in our history as we transition to a future beyond our Founder Sonja Bata and prepare to celebrate our 25th anniversary."
Born in London and raised in Buckinghamshire, England, Steven obtained both his undergraduate and doctoral degrees from Oxford University, specializing in eighteenth-century architectural culture.  After working for the Georgian Group and English Heritage, he became the Assistant Director of Yale University's Paul Mellon Centre for Studies in British Art.  Prior to his 2009 appointment as Director of Compton Verney, Steven was Dean of Arts, Professor of Architectural History and Master of Ceremonies at the University of Plymouth.  His research and writing has extensively focused on cultural history and includes 12 books to date, including George IV: The Grand Entertainment (2001), Interiors: The Home Since 1700 (2008), The Life of the Automobile (2013) and The Comfort of the Past: Building Oxford and Beyond 1815-2015 (2015).
With his international outlook and a keen interest in material culture, Steven's leadership will continue to propel the museum forward as it pursues its mandate to research, exhibit and publish on the cultural, historical and sociological significance of footwear.
I am thrilled to be given the opportunity to guide the Bata Shoe Museum into the 2020s.  The museum has an outstanding collection and great opportunities with its location in the city of Toronto, one of the world's great multicultural cities. I am delighted to be offered this exciting role, and look forward to forging alliances with cultural and academic partners, and with communities, stakeholders and businesses across the city, the province and nationally. – Dr. Steven Parissien