There's always something at the BSM for kids and families
Exploring the Galleries
Do you like wandering around and coming across all kinds of neat stuff? Then you'll like All About Shoes, where you'll see some of the most beautiful, most extraordinary, and most surprising footwear that's together in one room anywhere in the world. From an ancient Egyptian sandal to a training boot for space exploration, it's all here. For younger children, All About Shoes also has an area with a fairy-tale theme.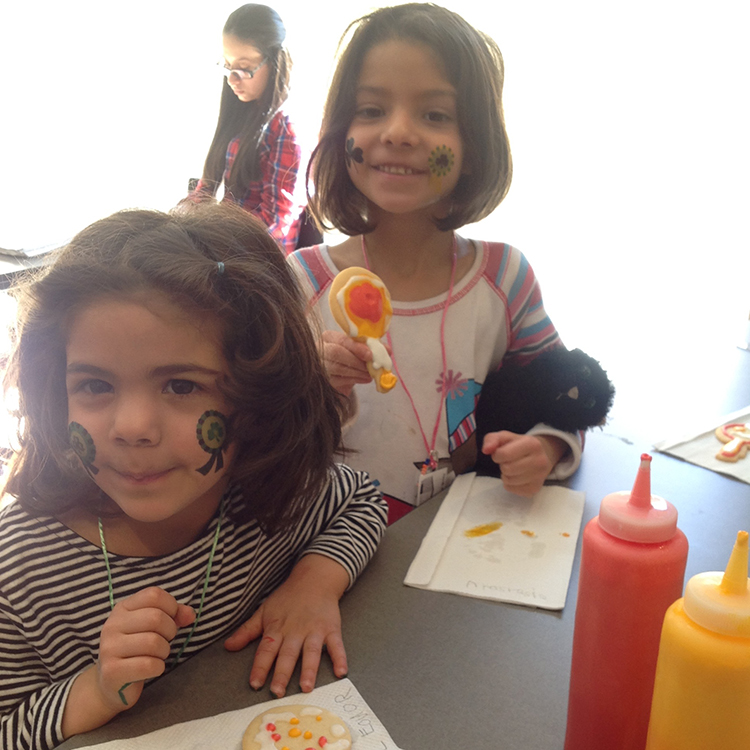 Weekends at the BSM

Spend an afternoon at Toronto's coolest shoebox, where parents and kids can spend time together exploring the galleries and having both a fun and educational experience.
Visit us on the weekend with your little ones and there is always a drop-in, shoe-themed arts and crafts activity available as well as funky shoes to try on and a game of iSpy to play in the gallery. All activities are drop-in until 4pm (unless pre-empted by other programming).
MAP Family Saturdays
Join a BSM educator as they visit branches of the Toronto Public Library and give participants the opportunity to touch and examine museum objects up close while hearing the fascination stories behind the shoes.  Children also get to make a shoe-themed craft to take home! Free and perfect for children ages 3-12
Upcoming Programs and Locations:
PA Days
We know it can be hard to find things to do on PA Days, so come by the BSM for fun activities for kids ages 3-12.
Upcoming PA Days:
Stroller Tours

We know it can be tricky to find things to do with a little one!  So come and join a group of other parents and babies for a docent-led tour of the BSM.  Tours are held at 11am on the last Wednesday of every month. $14 for parent and baby (under 5 years of age) | Free for Friends of the BSM | Call 416-979-7799 x 242 or email education@batashoemuseum.ca to register

For more information on special events and activities for kids and families be sure to check our calendar of events regularly!