Traditional Arctic Footwear from the Bata Shoe Museum Collection
Running through 2019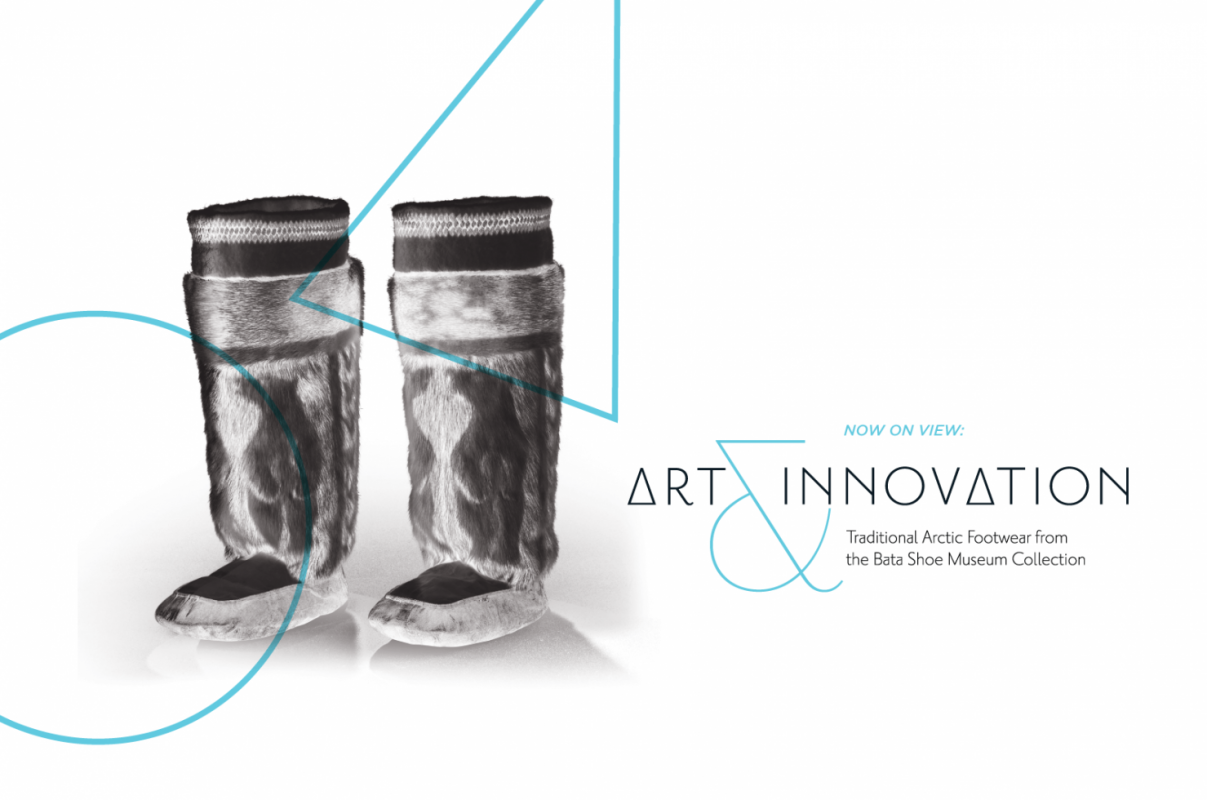 At the top of the world, the Arctic spans over fourteen million square kilometers and includes eight countries. While its landscape seems harsh and inhospitable, over forty distinct culture groups have thrived there for centuries. Among the most beautiful and innovative is the diverse footwear and clothing created to meet environmental challenges and express culture meanings. Drawing from the BSM's extensive circumpolar holdings and building upon information gathered during the Museum-sponsored field research trips to all Arctic nations, Art and Innovation showcases a vast variety of footwear, garments and tools, highlighting the artistry and ingenuity of the makers, and revealing different cultural identities, crafting techniques and spiritual meanings.
Did you know that the BSM has a streaming audio guide for this gallery available to all visitors free of charge (in English and in French)?  Click here for more information.
For media or image requests please contact Nicole Cahill, Marketing and New Media Manager at 416-979-7799 x 239 or nicole@batashoemuseum.ca.
In this episode of the BSM's web series "The World at Your Feet", Senior Curator Elizabeth Semmelhack examines the techniques and skills used by Canadian Inuit women to create intricate and beautiful designs on traditional kamiks.